Heritage Award Winners
This year's Malstrom Heritage Awards Luncheon at the Granite Falls American Legion Hall, held March 16, 2019. Award recipients at our annual luncheon include:
Early Stillaguamish Valley Schools (book, cover above)
Harriette 'Hiahl-tsa' Shelton Dover: Her Live and Legacy (video, image below)
History is Alive and Well . . . Online! (online app, screen image below)


Heritage News

A fond farewell to Hal Gausman
(February 1, 2019) Tom Teigen, Dept. Director of Snohomish County Parks, Recreation, and Tourism, announced the retirement of Hal Gausman. Hal wore several hats as the Deputy Director of Snohomish County Parks and Recreation, mainly leading the Evergreen State Fairgrounds for years as the Fairgrounds Manager. He has been the county liaison for things related to heritage preservation for the past two years. He was very supportive of the countywide, non-profit League of Snohomish County Heritage Organizations. Under Hal's guidance, the Heritage Preservation Commission (HPC)) and its grant program underwent a very productive transformation. Teigen announced that Gretchen Kaehler, the recently-hired County Archeologist, would be assuming Hal's role with the HPC.
---

Mukilteo Lighthouse to reopens April 6
Mukilteo Historical Society President Joanne Mulloy annouced three new members for their Board of Directors: Craig Fisher, Mark Sutherland, and Sharon Sutherland. They also have five new Advisory Board members, after the Bylaws revision was approved to include their role. In February, Chad Kaiser cleaned the Fresnel lens in the lighthouse lobby and the active Fresnel lens in the tower. Docents and gift shop staff are needed to keep the lighthouse open during the upcoming season.
Events
Stanwood Area Historical Society presents:
Native American Fishing Practices
Sunday, April 28th, 2019
4 – 6 p.m.
Floyd Norgaard Cultural Center
27130 102nd Ave N.W.  Stanwood, WA
Over thousands of years, the Native Peoples of the Pacific Northwest developed highly refined methods of catching and preparing a huge variety of seafood to embellish their diverse diet of the abundant plants and proteins of this region. Some of these practices will be explored and shared by our guest speaker, Rick Castellano, Director of the Island County History Museum.
---

Lynnwood Alderwood Manor Heritage presents:
Cows and Carnations, The Stimsons of Hollywood
May 4, 2019, 10:00 a.m.
19903 Poplar Way, Lynnwood WA
The Stimson family is one of the more famous names in NW History. Brothers Charles Douglas and Frederick Spencer gained great wealth in the timber industry as part of the Stimson Lumber Co. Kevin Stadler Vice President of the Woodinville Heritage Society will tell the story of Frederick and Nellie Stimson, how they came to Seattle and established themselves in the fabric of the city and going on to establish the famous Hollywood Farm at Woodinville now home to Chateau St. Michelle Winery. Free
---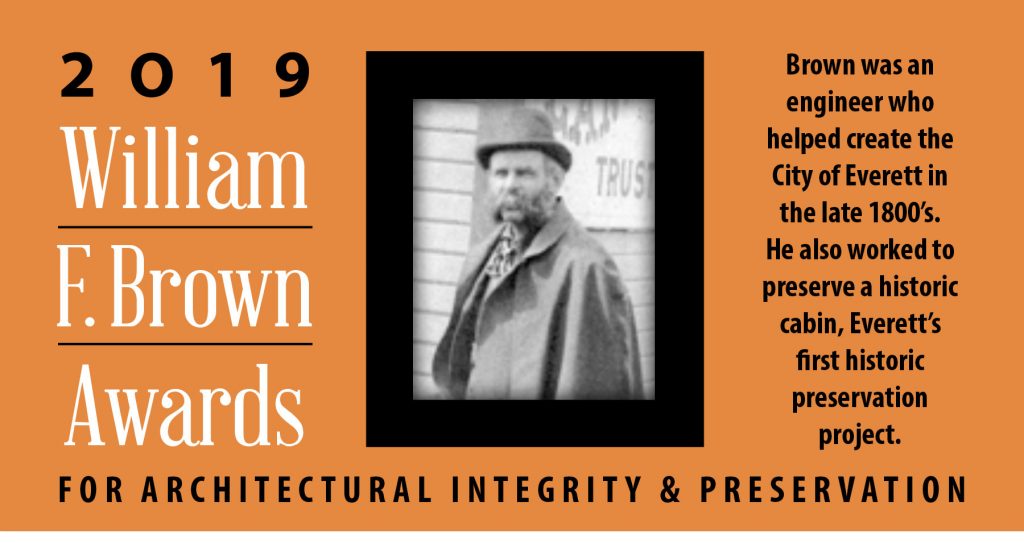 Historic Everett presents:
May 4: Brown Awards for Historic Preservation, Everett Station Weyerhauser Room, 3201 Smith St., 10:30am. Co-sponsored with the Everett Historical Commission.
May 18: Bayside & NW Neighborhoods Tour with Jack O'Donnell. 10am, meet at Grand Avenue Park.
June 8: Evergreen Cemetery Tour with Gene Fosheim. 10am, meet at cemetery reception room for appetizers and refreshments. Guided walking tour starts about 10:45.
---
Stanwood Area Historical Society presents:
Ancient and Culturally Significant Textiles in Norway
Sunday, May 19, 4 – 6 p.m.
Floyd Norgaard Cultural Center
27130 102nd Ave N.W. Stanwood, WA
Kirsten Smistad, PhD., local teacher and textiles specialist, will speak of her research into the textiles from the Oseberg Viking Ship. This noted Norwegian Viking ship, the Oseberg ship, was built in AD 820, buried in a grave mound 14 years later and excavated in 1904. She will also tie it to some personal connections with current textiles in Norway with a few items that have modern day correlation to the items in the slides.